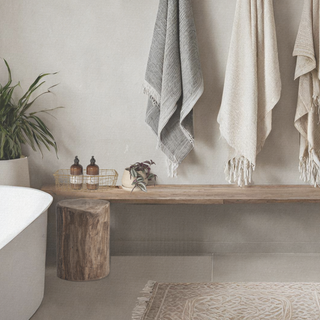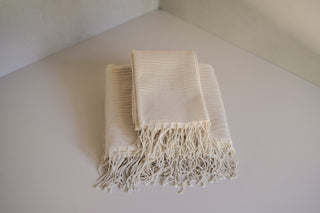 Layer in rich detail
Whether you are drawn to vintage wool or luxurious velvet, solid fabrics or intricate designs, you will find an array of stunning accents for your bedroom, bath, or living space.
Pattern Pick
This lovely terry cloth cushion from MAAARI nails the checkered trend while remaining timeless with its natural color.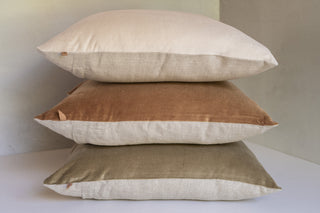 HOW S&T DOES
Textiles
Admire the splendor of our textiles collection filled with bedding, towels, pillows, and blankets sourced from far-reaching corners of the world. With a deep respect for tradition, we ensure that each piece showcases the timeless mastery of unique weaving techniques while also uplifting global communities by collaborating with artists directly or collectives committed to providing fair wages and safe work environments. Take pride in adding coziness to your home without compromising your values.
Our Makers
A few of the phenomenally talented artisans and brands we source textiles from: