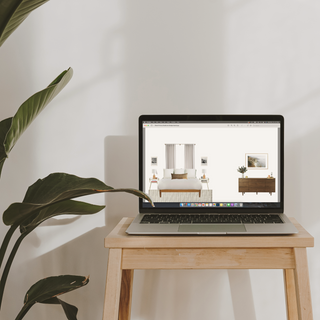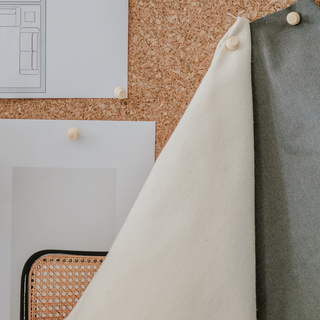 Your home is the ultimate canvas for
Self-expression,
which is why we take the job of helping you create your ideal version of it so seriously. That doesn't mean great design should feel intimidating or formal - in fact, we prefer it to be an uplifting and collaborative process.

Our range of styling packages provide personalized solutions suitable for any project size. Whether you're looking for inspiration on a single area or a cohesive refresh for your whole house, we're passionate about making your dreams a reality and infusing your personality each step of the way.
Client Love
Stored in our "smile file," it's testimonials like these that keep us going.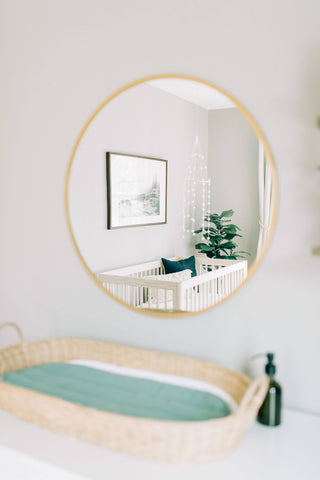 "Rachel did an AMAZING job creating the nursery that is perfect for our home! Not only did she pay close attention to the design details, she made sure her decisions were functional for the purpose of the room. We wanted a nursery that was calming, bright, simple, and practical. Rachel created a room that was exactly all of those things. She also added small details that were personal to my husband and I. Rachel is so talented and I would trust her with any room in my house!"
- Paige V. || The Mid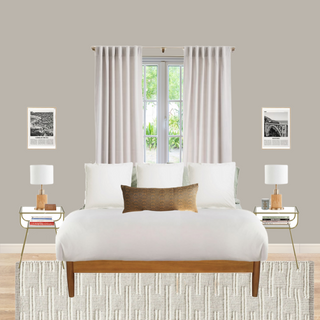 "Rachel did an amazing job with the design of our master bedroom as well as several other areas of our home. After recently completing a renovation I was feeling burnt out and really needed help bringing my vision to life and making our house feel like home. She has a true gift for design and is also a joy to work with. I highly recommend reaching out to Rachel to help you create beautiful spaces in your home."
- Kristen S. || The Mid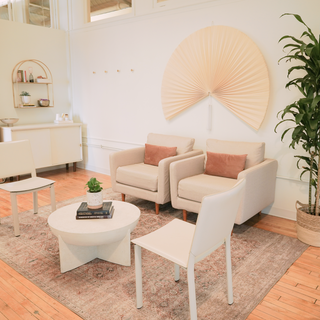 "I'm in love with the design Rachel created for my clinic space. I have had multiple patients say how beautiful it is when they walk in. My goal was to have a clinic space that is both modern and comforting. I wanted to feel inspired every time I came into work and for my patients to feel pampered and at ease. Rachel managed to deliver all of this! I will be using her for all my future design projects; thank you, thank you, thank you! "
– Dr. Kirsten K. || The Max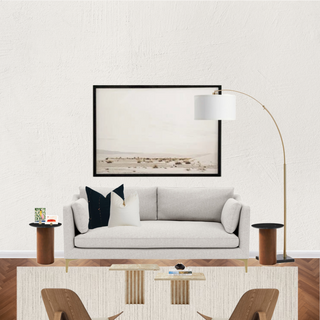 "Rachel was easy to work with and created a space that matched my not-so-detailed description of what I wanted. I loved how intentional she was in picking pieces that not only matched each other in basic color, but were good for feng shui and created a feel to the room that was calming and connected.Rachel was super professional and had a strong sense of what her vision was."
- Jess G. || The Mid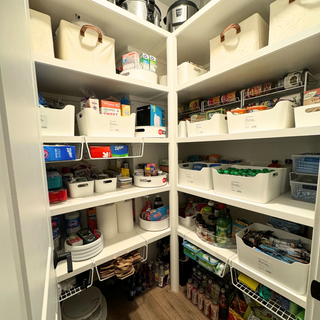 "Our pantry was a mess when we first moved into our house. We always had big aspirations to organize it, but when our 1st baby came, we didn't have the time nor the first clue about how to fix it! Rachel gave us a VERY detailed list of exactly what to buy, and when she installed it, she made sure everything went in the exact perfect spot. We couldn't be happier with how it turned out, and now we can actually find things in our pantry!"
– Derek D. || The Mix
Contact
Want more information on our styling packages for your home, office, or rental property? Please fill out this form and lookout for an email reply from a team member within 3 business days.